I love to travel. My same travel bug has also hit my entire family but honestly, it's not very easy to travel often as a family of six. It's super expensive (never under $5000 a trip) but we try to get in at least one a year. As a family, we discuss our travel dreams often. This makes for good quality family time and helps me plan out finances for future travels. My kids have big travel dreams. It's not just Disney or the beach for them (spoiled Floridians!)
So....as you go through our list, please let me know if you have been to any of these destinations with your kids. All recommendations are welcome!
California
I have been out to various parts of California in the last couple of years (thanks to blogging!!) but I have never been out there with my family. My kids are dying to go out to Cali but I know we need to do it right. We need to go out there for a couple of weeks and just explore everything from Hollywood to the beaches to San Francisco to the mountains, all of it!
Hawaii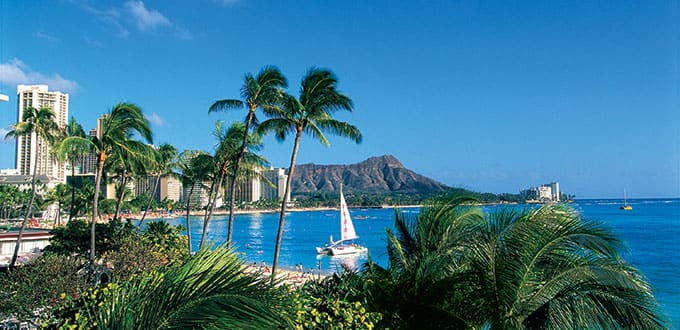 Hawaii is Gian's dream vacation spot. He wants to explore every island, go surfing, explore a volcano, all of it. We told him we would definitely do this for his 14th or 15th birthday. I am slowly saving up for this amazing vacation.
Paris
Visiting Paris is all Amberly ever talks about. This is the ultimate destination for her artist soul. She can't wait to walk around the streets, visit the Louvre and just sit and stare at the Eiffel Tower for hours. We do plan on traveling to Paris for her 15th birthday instead of having a quinceñera celebration. We have started looking into our options and honestly, I am so super excited for this trip! Oh, if you have ever traveled to Paris in the winter (late December/New Year's) please comment below or send me an email about your experience!!
South Africa
South Africa is Adrian's dream vacation. He wants to see the animals and go into a cage in shark-infested waters. Very brave boy. I don't know much about South Africa, travel wise, but I do know this would be such an epic vacation spot for all of us.
Jamaica
Heaven in the Caribbean. I am dying to go to Jamaica. JC says it's my obsession with a certain movie but honestly, I just stare in awe at the images I see. It's perfection. I always said I would want to do a couple's vacation to Jamaica but in all reality, it will probably be a family vacation. I know I would enjoy it either way!
There are many other places we talk about visiting but really, these are the dream destinations. As a parent, I hope that I can work hard enough to get us to all of these before the kids go off to college. JC and I can travel the world together after they are gone!!
What do you think? Have your kids ever talked about their dream vacations? Are any of theirs on this list?